Life in Spite of MS Blog
The Life in Spite of MS Blog is our written experience about living with MS. It...

lets you know whenever we add new Web pages on Life in Spite of MS
lets you know when I send out the The MS Experience newsletter (in case you don't like to give your e-mail address, or if your ISP tends to over-filter causing you to miss an issue).

You can even subscribe to our Life in Spite of MS Blog (without giving us your email if you prefer), RIGHT-click on the orange RSS button on the left at the bottom of the NAV Bar. Copy-and-paste the URL of this site's RSS feed into your RSS reader. It's that simple!

Or click on the Facebook or Twitter button at the bottom to share this page with your family and friends.

This is the best way to get your favorites and news RSS feeds brought right to you.

Would You Like To Be Part Of This Blog?

Become part of the Life in Spite of MS Blog! All you do is tell your favorite story by clicking here and choosing one of the links! Your story becomes part of this blog (which shows the site's most recent pages) and a permanent part of Life-in-Spite-of-MS.com for other visitors to read and enjoy!

And I'll even tweet your Web page at my Twitter account, too!



Health directory


Desk of MS Mouse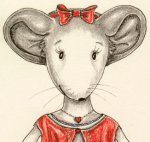 MS Mouse would like to share her challenges with you, her fellow MSers. Here you will find blog posts especially for you.
Privacy Policy ~ Advertising Policy ~ Disclaimer ~ Contact Us ~ About Us