Living with MS-Family Issues
As a person living with MS, family relationships are always on your mind. Whether you have MS, or a family member has MS, you're going to have specific questions and concerns that come up.
As a woman, you probably have a variety of questions. If you are young, you may want to have a family, so
pregnancy
issues will come up. Should you have children? What about the medication you take – can you take it if you're pregnant?

Women are effected by MS at a rate of about 2 to 1 more than men. There are more women with MS, but men usually have more severe disability. Sexual dysfunction is common in both men and women. Furthermore, men may suffer from ED or erectile dysfunction.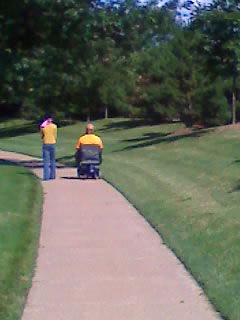 Both men and women deal with family issues from unique perspectives. And when you add children in the mix, there is a whole other side to the story. Children can either have a parent or family member with MS, or they can have it themselves.

Looking for books to help you explain MS to your child? Barnes & Noble Jr. has some great selections - Barnes & Noble Jr. Multiple Sclerosis. (Clicking the link will open a new window.)


So the following list deals with family issues you may have to deal with, depending on your situation:



Family members with multiple sclerosis
Multiple sclerosis in women
Want to find out about
self-help issues
and how they relate to living with MS? Click the link to find out more.
Have you searched and searched and still can't find what you're looking for? Try using the search box below.
<-----Go from Living with MS-Family back to Living with Multiple Sclerosis