Hi there!


Welcome to issue no. 3 of The MS Experience,
our Life in Spite of MS Newsletter. We are pleased to be able to bring you special tips, recipes, and more that will help you in your everyday life.

Each issue will also be archived on the website if you'd like to read it again. Plus you are also welcome to share these archived issues with your friends if you think would benefit from them.

In this issue, we are including an article by Christine Steendahl. It is about how to make a healthy eating plan. I've included two more recipes as well. You'll also find tips for managing stress with diet.

We're including another Cartoon of the Month! As we all know, it is so important to laugh. We need to do this on a daily basis. Laughing also helps to relieve stress which as I've said before, is not a good thing for MSers.

I know it can be hard to deal with a chronic illness where you never know what's going to happen next. Not only can stress cause other illnesses, but it can lead to feelings of depression.

We still plan on adding a short Video of the Month as well as an Exercise of the Month, soon. If someone shared this newsletter with you, be sure to subscribe now so you won't miss a single issue.

So, grab a cup of your favorite beverage. Go ahead, we'll wait. Have a seat, relax and enjoy!



---

First of all, here's a great article I found about making a healthy eating plan. It's by Christine Steendahl, owner of Healthy Menu Mailer. Hope you enjoy it.

How To Make A Healthy Eating Plan You Can Stick To

By Christine Steendahl
(Clicking links in article open a new window.)

Once you get in the swing of things and find healthy foods that you truly enjoy sticking to a healthy eating plan isn't very hard...provided you do it right and don't fall in one of the few traps that seem to get most people to give up on their healthy eating efforts.

The key to healthy eating is to find ways to insure you are eating foods that are good for you until it becomes a habit or a new way of life for you. One great way to do this is to let family and friends know about your plans and ask them to check in with you every once in a while. Positive encouragement from loved ones and knowing that they will hold you accountable is a great way to motivate yourself to keep going and stick to your plan.

Put your healthy eating plan on paper. Sure that may sound a little simplistic and you may have a pretty good idea of what you are doing in you head. But it's not the same as writing it all down and having it in front of you. It's much easier to cheat yourself into thinking that carrot cake with cream cheese frosting is a health food when you don't have a healthy meal plan written out. Get out a piece of paper or even better, grab your free meal planning basics report and meal planning worksheets at Healthy Menu Mailer - Free Sample and write down what healthy foods and dishes you are going to enjoy this week.

Speaking of enjoying food. Try new healthy foods like a vegetable you've never had or a new recipe on a regular basis. Sooner or later you are bound to find some things that you absolutely love that are also good for you. And don't completely cut out your old favorites either. If you can't live without a bacon cheese burger then don't... instead enjoy it in moderation like maybe once a week or once every few weeks. Make an effort to eat healthy foods the rest of the day and maybe take a walk to burn of a few of those calories. The point is that you don't have to live without those favorites. You just don't want to eat them all the time. But don't feel guilty when you do indulge yourself. In fact, you may want to make them a regular part of your meal plan.
---

Here's another one of my quick and easy recipes - Spicy Rice. I usually serve this with fish (I'll add the recipe below) or chicken. Sometimes I buy a whole roaster (grain-fed, no hormones), and sometimes I "cheat" and buy one that's already cooked from the deli. At least I get the local Amish brand - and believe it or not, you can taste the difference. And on top of that, it's healthier for you.

And now for the recipe.
Spicy Rice

SERVES 6 - 8
1 - 2 cups of cooked rice (white or brown)
1/4 cup of chopped onions
1/4 cup of chopped green peppers
2 T EVOO - (Extra Virgin Olive Oil)
1 jar of mild or hot salsa
2 - 3 tsp chili powder
1 tsp basil

This works best with cold cooked rice, but if you don't have left-over rice, that's okay. Cook a cup or two of rice. Just realize that your dish may be a little more sticky than if you used cold rice.

Add the 2 T olive oil to a large skillet. Add chopped onions and green pepper. (If you can't or you're just not in the mood to chop, get a frozen bag of each and keep them in the freezer or chop extra when you are in the mood and put them in a freezer bag). That way you'll have them when you need them - quick and easy.

Cook veggies till tender. Add rice, salsa and seasonings and mix well. Heat through and serve! Pretty quick and easy too.
---

Now for the Quick Fish recipe. This is one of those adaptable recipes that works with whatever you have on hand. It works well with those packages of frozen white fish; tilapia or mahi mahi. And I've even used salmon if that's all I have.
Quick Fish

25 min./5 min. prep.

1 piece of fish for each person
EVOO (extra virgin olive oil)
1/2 to 1 tsp onion powder
1/2 to 1 tsp garlic powder
1/2 to 1 tsp paprika (optional)
1/2 tsp black pepper (optional)
Hot sauce (optional)
3 T water

One of the following:
Your favorite bar-b-que sauce (Sweet Baby Rays is my newest favorite)
Italian dressing
Honey Mustard Salad dressing
Any other dressing that you like - go ahead, be adventuress!

Pour a little olive oil into a baking dish that's large enough to place fish in a single layer. Add frozen pieces of fish. Pour a little more olive oil over tops of fish. Season with seasonings. If I'm using a sweeter dressing, I don't usually add the paprika, black pepper, or hot sauce.

Mix water and about 1/4 cup of bar-b-que sauce or your chosen dressing to make it just a little thinner. Pour over fish. Bake in 350 degree oven - 20 min. or till fish flakes easily with a fork.

I usually cook the rice while the fish is baking. Add a salad or sliced cucumbers with vinaigrette and you've got a quick and easy meal!
---

I am so ready for a vacation, aren't you? Each spring we usually go on a short vacation sometime around our anniversary date. It's in May, but we usually try to go somewhere during the off season, before the prices go up.

I came across a neat little quote the other day. It kind of helps when you need a break and can't get away just yet. I think I'll always think of laughter this way from now on.

What do you think?


Inspirational Quote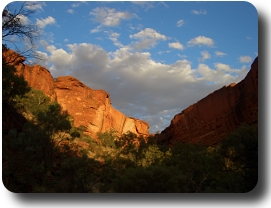 "Laughter is an instant vacation".
~ Milton Berle ~
---

This months tip is – Managing stress with diet. It seems I've been talking about this subject a lot here lately. But for MSers, emotional health is so important. When your physical health is compromised, everything can seem to stress you out.

You need to make an extra effort to deal with stress, depression, and any other negative emotions you may be dealing with. And get help if you can't deal with them on your own.

I recently read an article about the tie between stress management and diet. Not only is stress to be avoided by people with MS, but it can also cause other conditions. You are more susceptible to colds, infections, even high blood pressure and heart disease.

There are many ways to cope with stress, but did you know that there are foods that actually help fight stress? Well believe it or not there are. Besides the obvious "comfort foods", like a bowl of warm, delicious oatmeal with butter, brown sugar and a touch of cinnamon, and maybe some sliced peach...., oops. You can probably tell I'm a little hungry right now.

But comfort foods raise the levels of serotonin in your brain. Serotonin is a chemical that helps calm the brain. And that's only one of the good effects. There are also foods that reduce stress hormones in your body.

Eating a more nutritious diet can help you cope with stress by balancing your immune system and lowering your blood pressure. Well, what are they, you ask? Here's a list of the best foods to include in your diet to minimize stress in your life.
Complex Carbs
Simple Carbs
Oranges
Spinach
Fatty Fish
Black Tea
Pistachios
Avocados
Almonds
Raw Veggies
Milk
Herbal Supplements

Besides these foods, exercise is also always a good idea. Even with MS it is possible to do some type of exercise. If you are still mobile, then this is something you should be able to do. But work up to it slowly. And if fatigue becomes a problem, stop. There's always another day.
Aerobic exercise is best. It increases oxygen circulation and produces endorphins – happy chemicals. Try to get 30 minutes of aerobic exercise three to four times a week. That will give you the maximum benefit.

If you can't walk very well, at least adding the foods above to your diet will help relieve your stress. And there are several other things that can help as well.

Low impact exercises like pilates and yoga are great alternatives that bring balance to the body. Meditation and massage also help you relax and de-stress.



---

This months book is by Montel Williams. It's his newest one - "Living Well Emotionally"

Tuesday of this week, Montel was a guest on the Oprah Show. If you saw it, you know that Montel was pretty emotional. His show has stopped airing and he was pleading with Oprah to "think hard before saying enough" about ending her show in 2011.

In his book he talks about the emotional aspects of MS. He shares how he has managed to live through incredible lows. And though he still deals with them, sometime on a daily basis, he has found ways to bring himself out of them and find happiness.

On the show he shared how for the past 17 years he has been hiding behind his true feelings of pain and depression in order to continue doing his show. Now he is ready to let that go. To stop hiding behind the smile that we see when he walks out in front of the cameras to face the television audience and millions of viewers.

In his book, he tells of all the things he has found to help him cope with the highs and lows of depression. From meditation to the Happiness Diet, he's learned what helps to bring happiness back into his life and he shares them with us.

As someone dealing with multiple sclerosis, you are at greater risk of having depression. It's okay to call in professional help when you're dealing with a severe case. It's when you don't do anything, that things can get pretty bad.

Read Montel's new book, "Living Well Emotionally". Find out what you can do to begin to feel happiness again. If you already are happy, that's great. You can read it for the inspiration.

That leads us to the last section of the MS Experience.



---

I guess the theme of this newsletter is laughter. Without being redundant, here's a little cartoon to make you smile.

My daughter, she's 15, helped me with this month's drawing. She's quite an artist and hopefully I can get her to add some of her pieces. She did the little profile picture on our Home Page.

If you'd be interested in adding your art, poetry, or writing in a room of your own, check out our new Life in Spite of MS~Space. You'll be able to add your own pictures, writing, whether it's poetry, short stories, advice or just your thoughts about MS.

So, here's this month's cartoon:

You Know You Have MS When...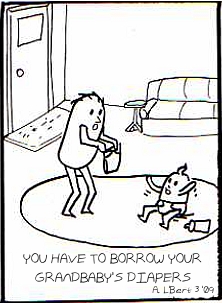 ---

We hope you enjoyed the second issue of The MS Experience. Share it with others who you feel may be interested or send them to The MS Experience to subscribe.

We're still working on our video for next month, so be sure to check out next months issue. See you then!