Recommended
Ever wondered what we've recommended to the people we know and love? Well here they are, from products to blogs to websites and everything in between. If we love it and think you would benefit from it, you'll find it here.

Many of them we have or have visited, and some are on our wish list for later. So check them out and if you have one of the products or have visited one of the websites or blogs, let us know what you think about it.
Why do we have this page, you ask? Well the main purpose of this site is to provide you with free information. With that being said, we ask for nothing in return.
So how could we make money from a website that gives you something for nothing? We allow sponsors to display their ads and banners, on our site for our visitors to see.
If you see something you like, click on the link or ad. You will either be taken to a page on our website that tells you why we recommend this particular product, website, or page. While there, you will have the opportunity to click on a banner or ad that takes you to their website.
Or you will be taken directly to their website, if you click on an ad or banner. There, you will learn more about the product or service they have to offer.
If you like the product or service, we ask that you purchase while you are on the page. That way you can support us. If you leave the page before purchasing, please bookmark it before you do so that you can come back to it later.
Our purpose here at Life in Spite of MS is to always over-deliver when it comes to information and not to overwhelm you with product pages. When we find something that we feel would be of genuine interest to you, or something that we genuinely love, you will find it here.
So take a look through the list and click away (or not). And check back often to see if there's anything new that's been added or something you missed the first time.
Thanks for looking and checking them out! If you don't love it as much as we do, that's fine. We'd still like to know anyway. Use the form below to make a comment or recommend a product, website, or blog of your own.


Find it hard to read because of vision problems? This is perfect for you, because you can make the print as large as you want. I received one for Christmas last year and guess who uses it the most?
You guessed it, my dear hubby, Cir. He stopped reading so much because of vision problems. But since we got the Kindle, he's read several books already. You really should get one if you love to read and can't.

Looking for a way to make money from home? Check out SBI! We used it to build this site about MS and another, (Sandwiches Again?), about our love of sandwiches. No kidding. What's your passion? What do you love? Your passion could make your dreams a reality. All I can say is, check it out. (Clicking image below will open a new window).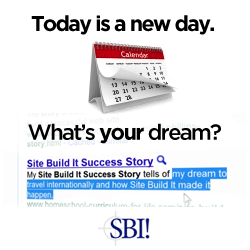 Return to the Top
Return to the Top
Here's a list of websites we recommend. Check them out. (Each of these links will open a new window).

Want to know How to Reverse Multiple Sclerosis - NOW? Click Here!

Click Here to Read Val Moffet's story of how she overcame MS - "My Story: One Woman's Journey"

Dr. Mercola's Total Health Breakthrough
Dr. Joseph Mercola's complete guide to weight loss, preventing disease and premature aging, and living healthy and longer!

Treat Leaky Gut Syndrome and Re-Discover Your Health.
Leaky Gut Syndrome is the one condition that is responsible for a multitude of debilitating diseases. Understanding this common condition is the key to total health and well-being. Read how I keep MS condition totally under control.

Meals That Heal Inflammation
A Nutrition Based Practical Guide to Relieving Inflammation Rooted Disorders such as Arthritis, Asthma, Heart Disease, Ibs, Acne, MS, and other health issues. By Julie Daniluk, Registered Holistic Nutritionist.

HomeMadeMedicine.com
Offering The Complete Health Guide To Self Healing, HomeMadeMedicine.com Shows You How To Treat Any Disease, With Herbs, Herbal.

Healing Gourmet
Presents Your Plate, Your Fate. A revolutionary recipe for lifelong health & effortless weight loss!

10 Step Detox Program By Dr. Janet Hull
Detoxification Program For: Body Toxins, Heavy Metals, Mercury, And Food Chemicals!
Return to the Top
Do You Recommend a Product, Blog, or Website?
Do you know of a great Product, Blog, or Website, that you'd like to recommend to other MSers? Then you've come to the right place.

Tell us about your product and why you love it.

Tell us about your MS Blog or Website and why you recommend it.
<-----Go from Recommended back to the Home Page

<-----Go back to the Life in Spite of MS Blog





About Us|Contact Us|Survey
Disclaimer|Privacy Policy|Site Map|Search|FAQs|Advertising Policy|