Quick Questionnaire
Here's a quick questionnaire for you. Not too long, just a few questions to help us figure out where to go from here. You see, we've been trying to figure out what you'd like to see. Well hello - the best way to find that out would be to ask you, right?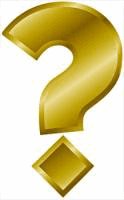 That's the reason we've put together this short set of questions. It'll only take you all of 5 minutes to complete and it will help us out tremendously. A few clicks (and a little typing), and you're done!
So here's the form. Fill it in now so you won't forget. Or bookmark it to come back later when you have the time. We will be forever grateful!






Now that wasn't so bad, was it? We hope you will continue to enjoy our site and what it has to offer. We enjoy writing about our experiences with MS, only because we feel that it is helpful to you.
Living with MS is so unpredictable, it helps to have a place to come and find out more about it. We're not experts or medical professionals, but we've lived with multiple sclerosis for a long time. Hopefully our experiences will help someone in some small way.
Thanks again. We appreciate you taking the time to answer these short questions.



<-----Go from Questionnaire back to the Life in Spite of MS Blog